KeepPower IMR 26650 battery 5500mAh max 30A discharge 3.7v lithium battery
Regular price
$36.17 USD
Sale price
$15.00 USD
Unit price
per
Notice: Battery need to ship inside of the flashlight !
KeepPower IMR 26650 battery 5500mAh max 30A discharge 3.7v lithium battery
* Quality High Drain Li-ion Rechargeable Battery
* Nominal Capacity: 5500mAh
1.    High Drain IMR26650 Li-ion Rechargeable Battery UH2652
2.    Typical Capacity: 5500mAh
3.    Normal Voltage: 3.7V
4.    Charge Method: constant voltage with limited current
5.    Standard Charge Current: 2000mA
6.    Fast Charge Current: 4000mA
7.    Max. Plus Discharge Current: 30.0A
8.    Max. Constant Discharge Current: 15.0A
9.    4.2 volts full charged voltage and 2.5 volts discharge cut off voltage
10.   High charge and discharge currents reduce cycle life.
1.   High charge and discharge currents reduce cycle life;
2.   Please charge this battery with a quality li-ion battery charger before first use;
3.   Do not keep or use this battery in high temperature or humid environment;
     Operating Temperature: Charge 0℃~45℃, Discharge -10℃~60℃
     Storage Temperature: -20℃~60℃
4.   Do not use this battery if there is weeping, bulging or any other problem;
5.   Do not throw this battery into fire or water, or it may fire or explode;
6.   Do not crush, hit or impact this battery;
7.   Do not disassemble this battery;
8.   Keep out of reach of children;
9.   Battery will be hot when it works, please take it carefully after use;
10.  If this battery has not been used for a long time(>3months), please charge it 
11.  If the electrolyte goes into eyes, please wash eyes immediately and go for a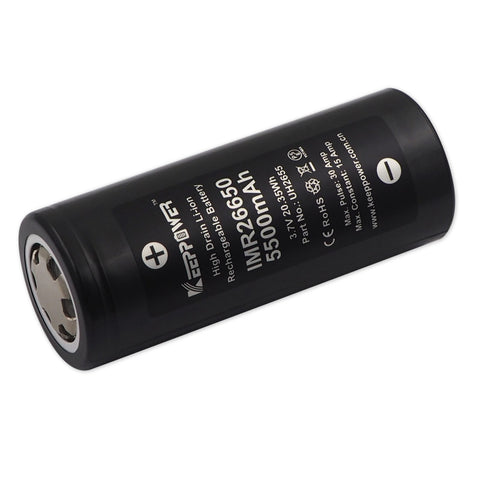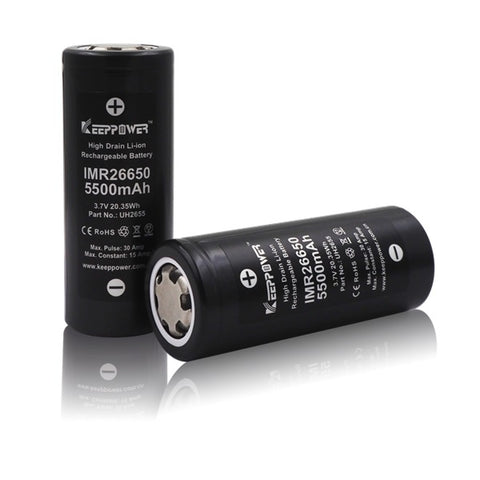 Share